Blood Orange Gin Sparkler
I have rosemary in the kitchen for a good part of the year. It's usually crammed into a wide-mouthed jar, standing bolt upright, quietly waiting to be called. Sometimes he sits here on the window sill, sometimes he wanders onto the island or, more rarely, onto the dining table. I tend to buy a bunch and then work my way through it little by little (you probably saw it in the background of photos in previous posts). In other words, rosemary is often in my sights and I'm always looking for ways to use it. This cocktail caught my attention a few weeks ago, and I've since made my own citrus riff out of it.
So…my initial idea was that I would make a winter citrus version with freshly squeezed pink grapefruit juice, gin and tonic water or sparkling water. I figured the evergreen notes in the gin would blend nicely with the tart grapefruit, and I'd soften the edge with a touch of rosemary syrup.
Should not be.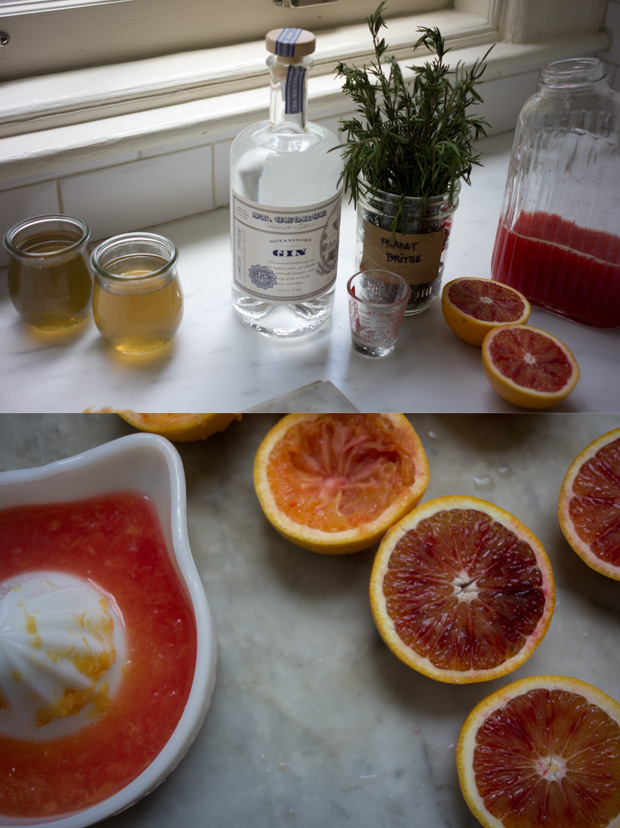 I walked into a box of beautiful Moro blood oranges at the store and here we are. The blood orange juice worked beautifully, adding a nice pop of color and generally lends itself nicely to what ended up being a long, bright winter quencher. One that actually goes down a little too easily. As I mention below, if blood oranges are hard for you to come by, this drink also goes great with navel oranges. I mean it when I say I hope you enjoy this book as much as I do.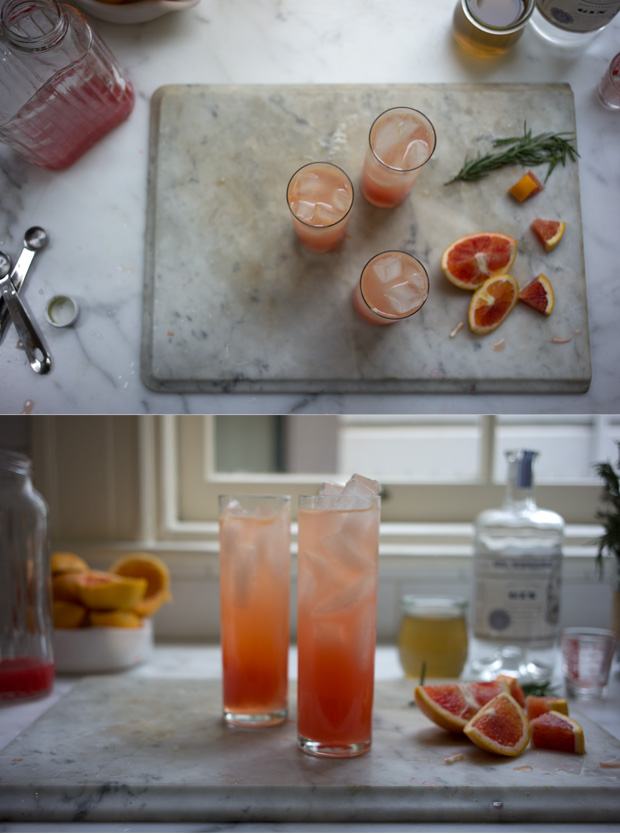 I always thought the gin/citrus combo would lend itself to an eye-catching DIY cocktail setup at a Christmas party or New Year's brunch/meeting. Especially if you offered a selection of juice blenders. I'm imagining small glass pitchers of blood orange juice, pink grapefruit juice, orange juice, oro blanco grapefruit juice and/or sweet lime juice? It would be a nice spectrum. Let me know if you try it.
101 Cookbooks Membership

Ad-free premium membership includes:
-Ad-free content
-Print-friendly recipes
– Weekend Express PDF
– Surprise bonuses all year round