Boondi Raita is a northern Indian variety of raita made from flavored yogurt and melt-in-the-mouth boondi (fried gram flour balls) along with some ground spices and herbs. Preparing this raita is a breeze. Serve Boondi Ka Raita with your favorite Indian dishes as a spicy, delicious side dish.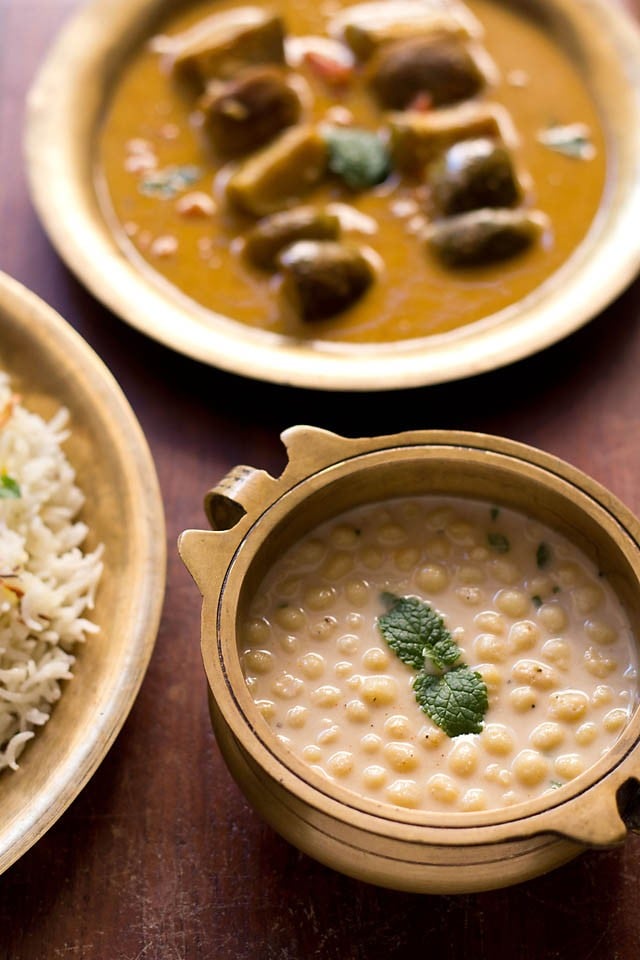 About Boondi Raita
Boondi is the hero ingredient in this Raita variant. Are you wondering what boondi is?
Boondi are small fried gram flour balls. They are very easy to make at home or can be found at most grocery or candy stores in India. They're salted and crispy. They are generally sold in 2 varieties:
Salted Boondi or Plain Boondi
Masala Boondi
Salted boondi is used for Boondi Raita. If you live outside of India, you can buy boondi from Indian grocery stores or online.
Boondi are often served with chaat recipes such as Dahi Bhalla or Dahi Vada or added in Jal Jeera or mixed into the pani (spicy water) of the Pani Puri.
The unsalted Boondi is used for Boondi Ladoo or Motichoor Ladoo recipe. They are also used in making fried snacks like Kara Boondi and Mixture Recipe.
To make this side dish, the boondi is not added directly to the yogurt. These crispy little balls (boondi) are first soaked in warm water.
This causes them to swell a little and become so soft. All of their crispness is lost. They are squeezed from the excess water and then added to the seasoned yogurt. So you have a spicy yogurt with the soft boondi that melts in your mouth.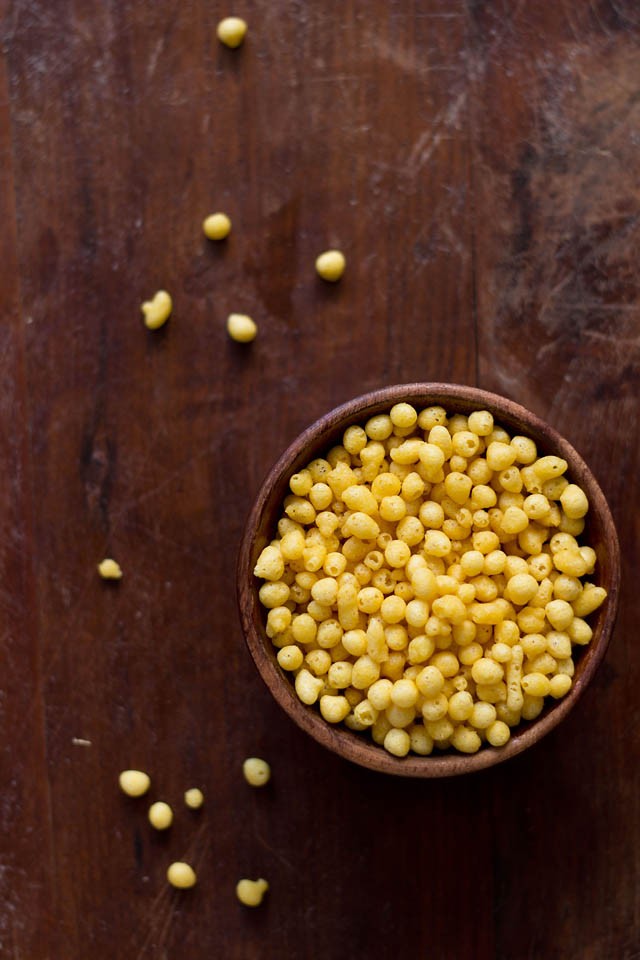 Cucumber Raita, Onion Raita, and Spiced Boondi Raita are three of the most sought-after raitas in Indian cuisine. If you'd like to pair your meals with Raita, check out this category of 27 Raita recipes on the blog.
I do raitas almost every day in the summer and have shared a lot of them on the blog.
Boondi Raita is very easy to prepare. You can serve it with any North Indian dish. But mostly this raita goes very well with rice dishes like biryani or pulao and they spice them up even more.
I served this spiced boondi raita with biryani rice along with an eggplant brinjal curry. If you are pressed for time, you can simply enjoy the raita with some steamed basmati rice together with a side salad.
To make this raita, you can use milk curd or a plant-based yogurt like cashew or almond yogurt.
Step by step instructions
How to Fix Boondi Raita. power
1. First warm 1.5 cups of water in a pan on the stove or in the microwave or in an electric heater. Take the warm water in a bowl.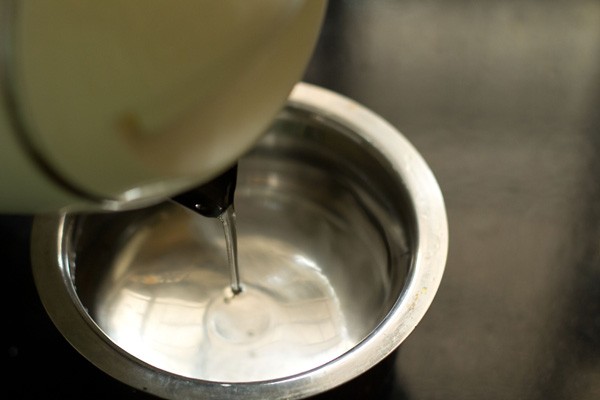 2. Then add the boondi to the warm water.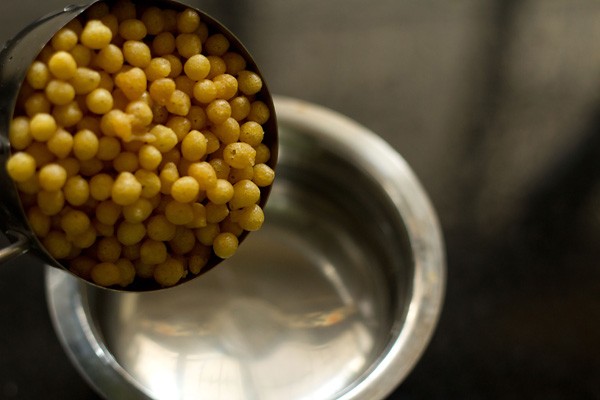 3. Let them soak for 9 to 12 minutes. Cover the bowl with a lid.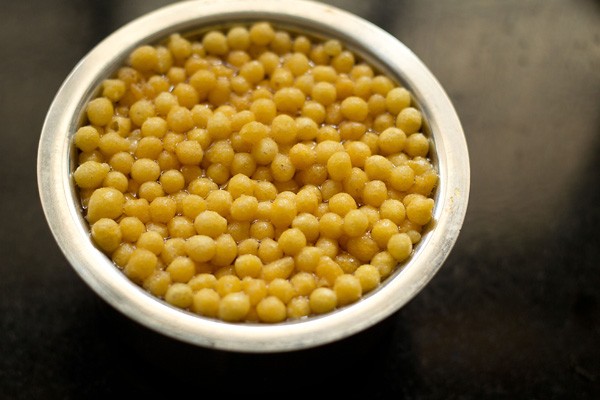 4. Meanwhile, stir the quark (yoghurt) in a bowl until smooth. Preferably use fresh homemade curd and make sure that the curd is not sour.
5. Drain all of the water from the soaked boondi.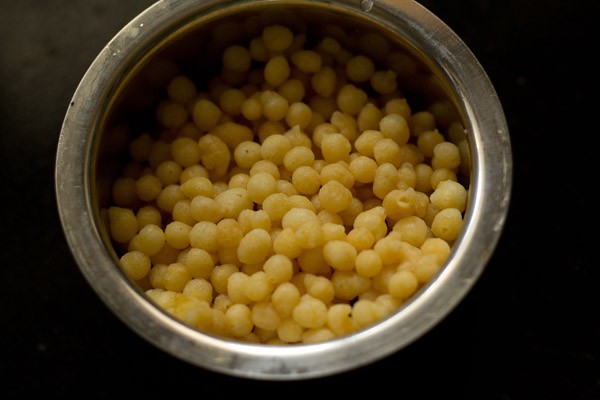 Boondi Raita. do
6. Gently squeeze the boondi in your palms to squeeze the excess water out of them. However, do not crush them. Add the boondi to the whisked curd cheese and mix gently with a spoon.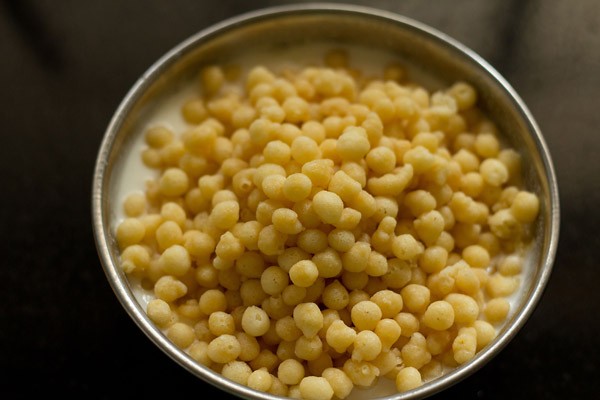 7.Add the following dry seasoning powders and seasonings listed below:
¼ to ½ teaspoon of chaat masala powder
½ teaspoon of roasted cumin powder
¼ teaspoon red chilli powder or cayenne pepper
¼ teaspoon black pepper powder – optional
½ teaspoon fennel powder – optional
Black salt or normal salt or edible rock salt as required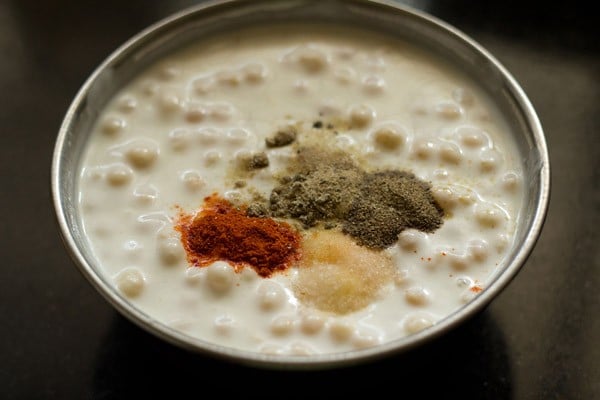 8. Stir and mix the ground spices evenly. Do a taste test and add more of the ground spices or salt if you like.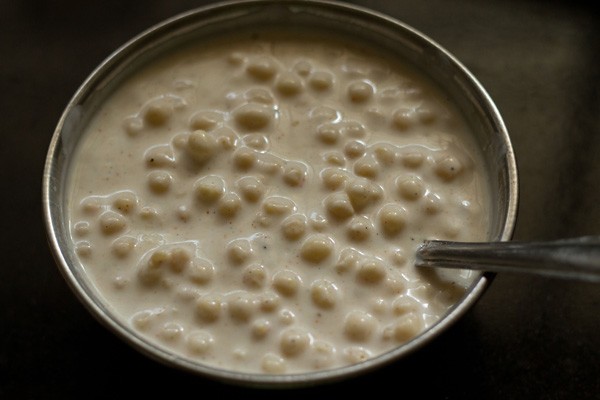 9. Finally mix the chopped coriander leaves or mint leaves. You can add about 1 to 2 tablespoons of chopped coriander leaves or 1 tablespoon of chopped mint leaves.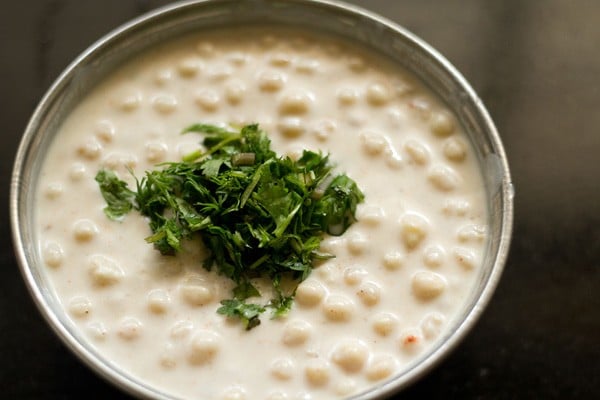 10. The Boondi Raita can be served cold or at room temperature. You can also garnish the raita with mint or coriander leaves. It also goes well with biryani or pulao or other rice dishes such as jeera rice or saffron rice or biryani rice.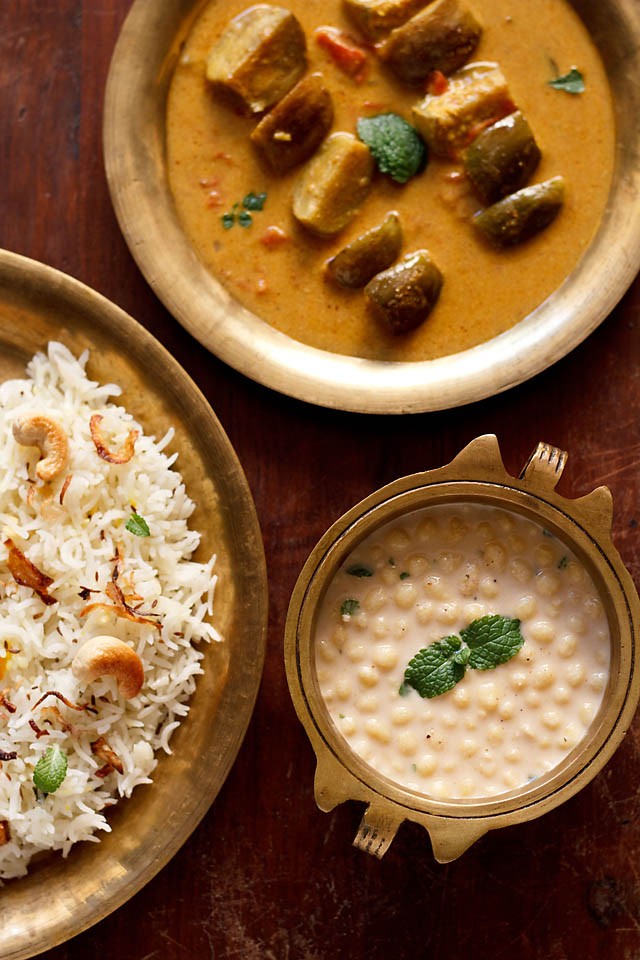 When you've made this recipe, please rate it in the recipe card below. Sign up for my email newsletter or follow me on Instagram, Facebook, Youtube, Pinterest or Twitter for more vegetarian inspiration.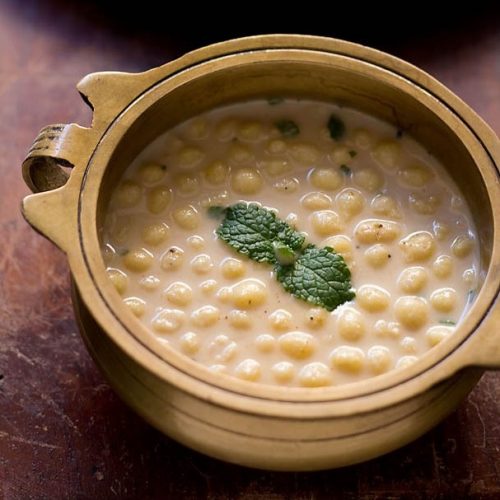 Boondi Raita
This Spiced Boondi Raita is a North Indian Raita variety made from spiced yogurt and Boondi (crispy fried gram flour balls).
Preparation time 20th Minutes
total time 20th Minutes
Cooking modePrevent your screen from going dark while preparing the recipe
preparation
First, warm water in a pan on the stove or electric heater or in the microwave.

Take the warm water in a bowl. Add boondi to the warm water. Cover the bowl with a lid. Let them soak for 9 to 12 minutes.

Drain all of the water and gently press the boondi into your palms to force the water out of them. Don't crush them.
Boondi Raita. do
Whisk the curd in a bowl.

Add the boondi and mix gently.

Add any dry seasoning powder, chopped mint leaves, or coriander leaves, including salt as needed. Mix and stir raita well.

Check the taste and add more salt or ground seasoning powder if necessary.

Garnish the raita with mint leaves or coriander leaves.

The Boondi Raita can be served cold or at room temperature. They go well with biryani or pulao, or with rice dishes like cumin rice.

Chill the raita if it is not served immediately. I would recommend eating the raita the same day or storing it in the refrigerator for 1 day or less.

If the raita has thickened after cooling, add a few teaspoons of water to thin the consistency a little.
When the yogurt is thick, whisk with a little water until it has a slightly thin consistency.
The spice powders can be customized according to your taste.
You can also add finely chopped green chilies and some finely chopped ginger for some flavor and spice.
The recipe can easily be scaled to your liking.
Be sure to use fresh cottage cheese that has not gone sour. I would suggest using homemade curd cheese.
You can also soften the raita by frying cumin, green chillies or dry red chillies (seeds removed) and a pinch of asafoetida (hung) in a little oil.
Use salted or plain boondi to make this raita. If you live outside of India, you can buy them from an Indian grocery store or online.
Nutritional information
Boondi Raita
Amount per serving
Calories 139
Calories from Fat 45
% Daily Value *
fat 5g8th%
Saturated fat 3g19%
Polyunsaturated fat 1g
Monounsaturated fat 1g
cholesterol 16mg5%
sodium 653mg28%
potassium 345mg10%
carbohydrates 15g5%
Fiber 2g8th%
Sugar 7g8th%
protein 8g16%
Vitamin A 237IE5%
Vitamin B1 (thiamine) 1mg67%
Vitamin B2 (riboflavin) 1mg59%
Vitamin B3 (niacin) 1mg5%
Vitamin B6 1mg50%
Vitamin B12 1µg17%
vitamin C 1mg1%
Vitamin D 1µg7%
Vitamin E. 1mg7%
Vitamin K 4 µg4%
calcium 168mg17%
Vitamin B9 (folic acid) 75 µg19%
iron 1mg6%
magnesium 44mg11%
phosphorus 170mg17%
zinc 1mg7%
* The daily percentage values ​​are based on a 2000 calorie diet.
This Boondi Raita post from the archives (April 2013) was updated and republished on October 22, 2021.