Hen Haleem – Hen steamed with dals and damaged wheat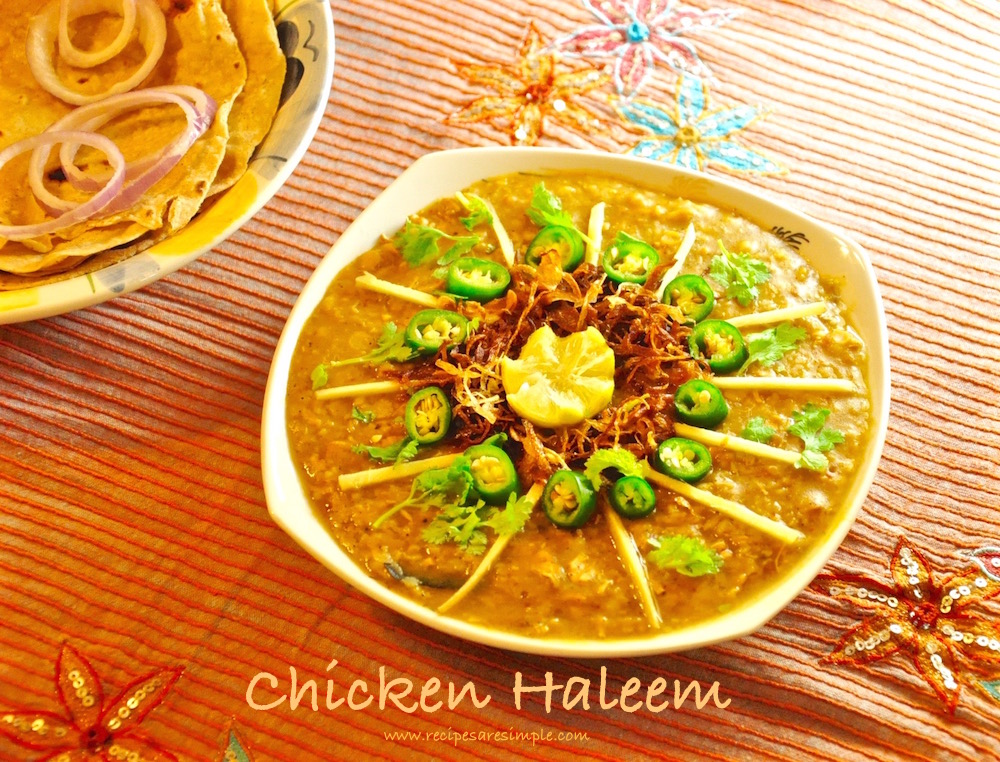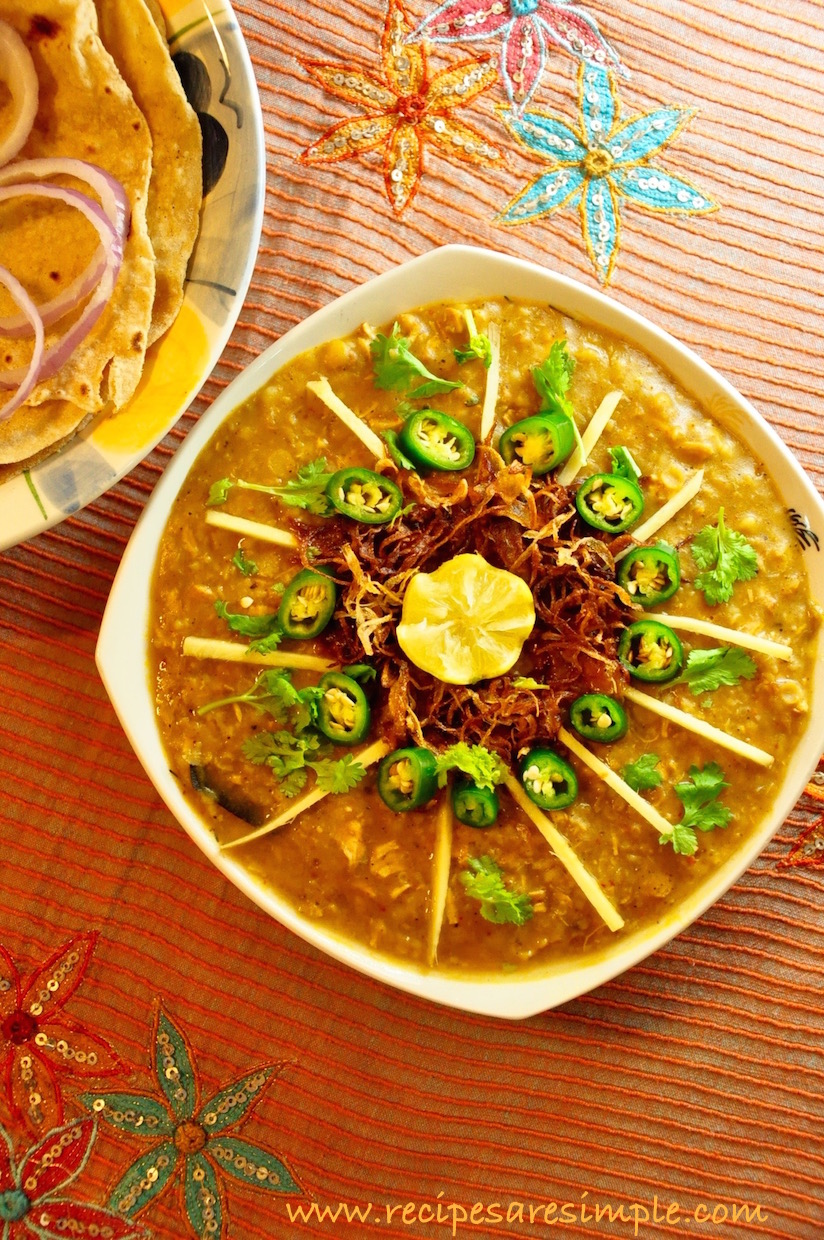 Chicken Haleem is a delicious, healthy and nutritious dish. This thickened stew is made of chicken that is cooked to shreds along with broken wheat, a variety of dals and / or barley. This is a traditional recipe my friend Balquis gave me. To speed up the process, you can use a pressure cooker, although I prefer to cook the days slowly just because I feel like a pressure cooker full of days and wheat! I prefer not to spray the starch all over my kitchen.
This version is so delicious – especially served with hot, buttery naans. I also like them with chapatis. My husband liked Haleem as a dip with vegetable sticks and pita chips.
Haleem is prepared quite often during Ramadan and especially during EID! It is more commonly made with mutton, but beef and chicken are also used. Chicken is a good option in our house because we almost always have it on hand for cooking.
Garnished with fried, crispy onions, green chilli peppers and fresh coriander, and a pinch of lime if you like. This chicken haleem is delicious!
This recipe contains the homemade Haleem spice powder. Instead, use the Haleem mix purchased from the store.
You can watch my YouTube video below: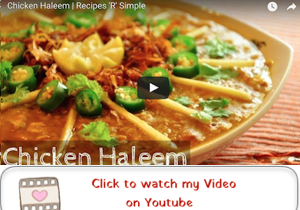 I also have a simplified recipe from Chicken Haleem With Oats if you want to check that out.
You are here: Home> Chicken> Chicken Haleem
Recipe Name: Chicken Haleem

Cuisine: Pakistan

Author: Shana c / o Recipes 'R' Simple

Preparation time: 15 min

Soaking time: 4-8 hours

Cooking time: 50 min

Total time: 1 hour 5 minutes plus soaking time

Yield: (5-6 servings)
Ingredients:
700 g of chicken thigh or breast meat, boneless

1 cup wheat – Whole Grain / Cracked / Broken – I used cracked wheat

4 tbsp barley
4 tbsp Chana Dal / yellow lentil
3 tbsp Mash Dal / Split and peeled Urad Dal
3 tbsp Masoor Dal / Split Red Lentil
3 tbsp Mung Dal – Split Green Lentil
3 large onions finely chopped (I use a mandolin cutter to cut the onions)
5 tbsp ginger-garlic paste
5 whole green chili peppers (reduce if desired)
3 small cinnamon sticks
2 bay leaves
3 tbsp chopped fresh coriander
2 tablespoons chopped fresh mint
¾ cup of oil or ghee (for frying onions)
2 – 2¼ tsp salt (depending on taste)
For the Haleem spice mix:
2 tsp kashmiri chili flakes
1 tsp black peppercorns
¾ tsp turmeric
½ tsp cumin
½ tsp Shahi Jeera / black cumin
½ tsp mace
½ tsp nutmeg
½ tsp cloves
½ tsp green cardamom
For garnish:
fresh wedge of lime
fresh coriander
Ginger Julienne
green chili slices
Optional – a few strands of saffron
Optional – a shot of Chat Masala
Method:
Chicken Haleem – Chicken steamed with dals and broken wheat
Remarks:
Ginger-garlic paste is made by grinding equal portions of ginger and garlic into a smooth paste with a few drops of water.
Ghee gives this dish an authentic taste. Instead of using all of the ghee, you can use a portion of ghee and a portion of oil.
To make the chicken tender, soak in a bowl of lightly salted lukewarm water while the dal is cooking. Drain from the water and add to the pot if necessary.
Here are the varieties of dals and wheat used: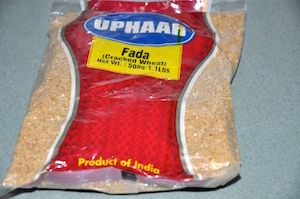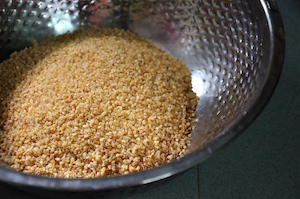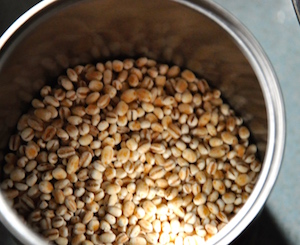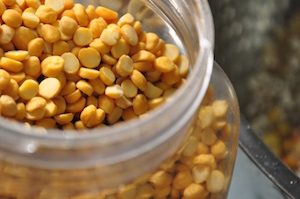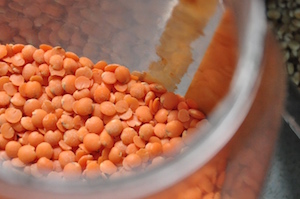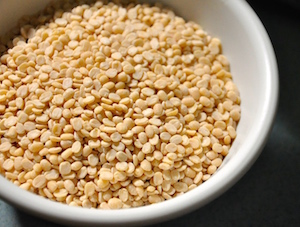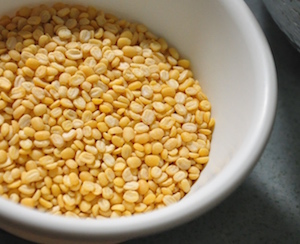 Main ingredients: chicken, wheat, mixed lentils, barley, spices, onion, ginger, garlic, green chillies, oil / ghee, salt, herbs.