Makar Sankranti recipes | 30 Sankranti recipes
Find 30 delicious Makar Sankranti recipes that you can easily prepare for breakfast, as a snack or for lunch. This collection includes both North Indian and South Indian recipes that are popularly prepared on this festive day.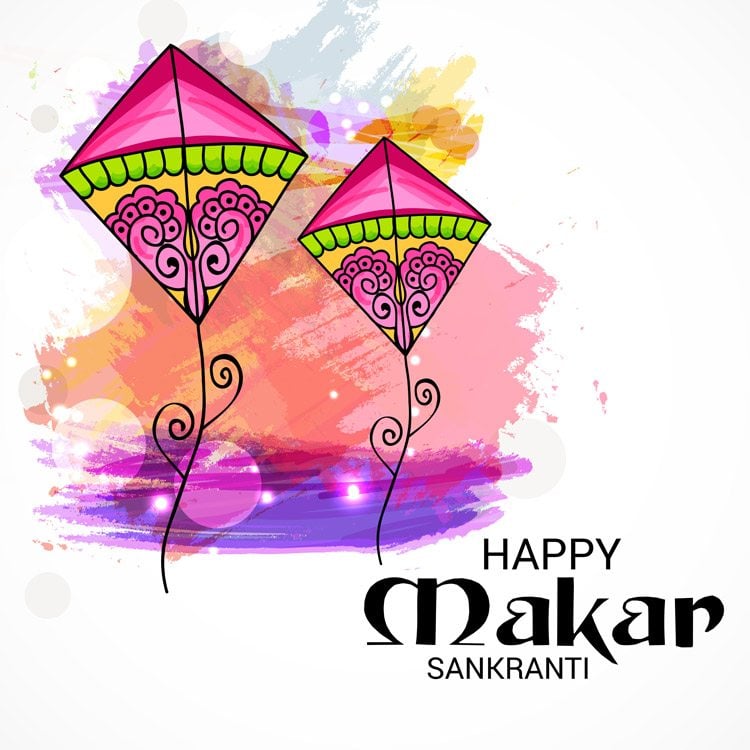 What is Makar Sankranti?
Makar Sankranti is one of those Hindu festivals that falls on January 14th (sometimes January 15th) each year. The reason for this is that the festival date is based on the solar calendar, unlike most Hindu festivals, which date is set according to the lunar calendar.
The Makar Sankranti festival is dedicated to the sun god (Surya Devta). It is also a time for religious practice. For farmers, it's a harvest time.
This festival also signals the end of winter and the beginning of spring. One festival and many meanings.
No wonder, Makar Sankranti is a multicultural festival that is celebrated all over India with great festivity and joy.
We wish all of our readers a happy and prosperous Makar Sankranti. Makar Sankranti falls on January 14, 2022 this year.
About this Sankranti recipe collection
Here in this post I am sharing a collection of 30 recipes you can make for Makar Sankranti festival.
If you don't eat onions and garlic during this auspicious time, skip adding them to the recipes below.
You can also check out these collections of Pongal Festival recipes and Lohri recipes.
30 Makar Sankranti Recipes
1. Til ke Ladoo – A simple Ladoo recipe made with sesame, jaggery, peanuts and desiccated coconut. In this Till Ladoo recipe, I cooked the jaggery syrup into a soft ball. This gives the Ladoo a soft and tough texture. You can also cook the jaggery syrup to the hard ball stage and you will get firm and dense ladoo.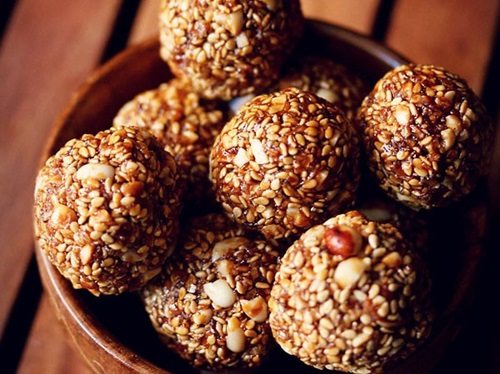 2. Til Gud ke Ladoo – Delicious ladoo made from sesame and jaggery. This is one of those healthy ladoos that not only contains sesame seeds, but also peanuts and desiccated coconut. A very simple recipe and the Ladoo is ready within half an hour.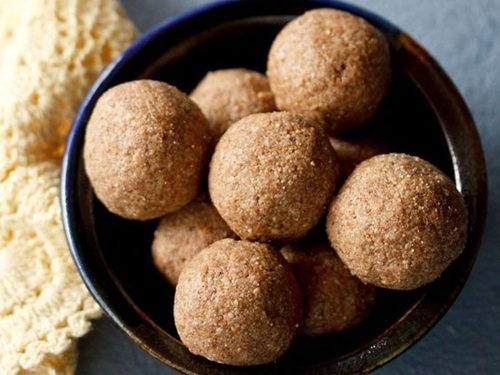 3. Peanut chikki – Winter Special Sweet made from crispy peanut brittle is a special Makar Sankranti recipe. This is a very simple recipe and it mainly requires 2 main ingredients! Grab some jaggery and peanuts and make this delicious candy in under 30 minutes.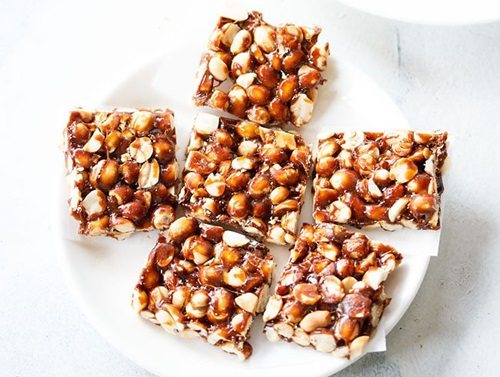 4th Puran Poli – Delicious flatbread filled with a sweet lentil filling made from Chana Dal and jaggery. It is one of the most popular dishes prepared on festive and auspicious occasions in Maharashtra.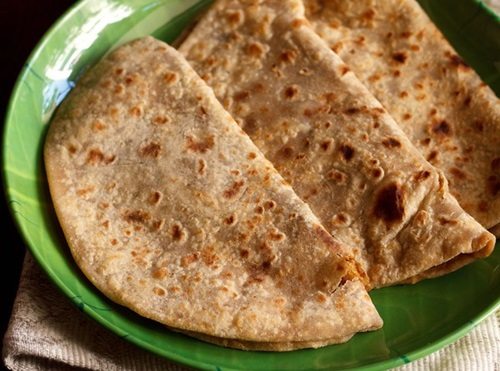 5. Undhiyu recipe – It's a stew and vegetable casserole that is the hallmark of Gujarati vegetarian cuisine. This delicious undhiyu recipe doesn't take much time because all the vegetables come with the Methi Mutia are steamed in a pressure cooker.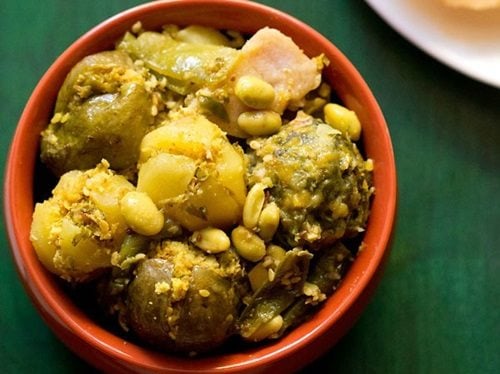 6th Sweet pongal – Sweet porridge-like dish made from rice and mung lentils, seasoned with cardamom and dried fruit. Also known as Sakkarai Pongal in the Tamil language, Sweet Pongal is a sweet dish that is prepared on festive occasions in South India.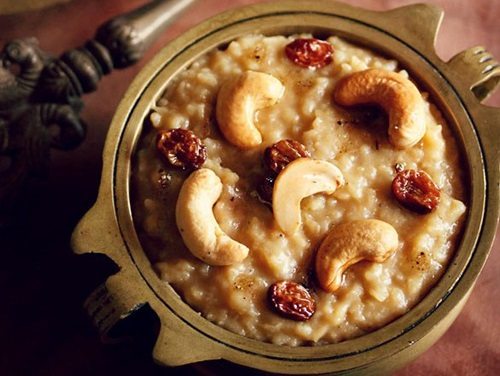 7th Nolen Gurer Payesh – A delicious rice cattle made from date palm jaggery and rice. Nolen Gurer Payesh's recipe is a wintry delicacy, as fresh date palm jaggery arrives at the markets in West Bengal in winter.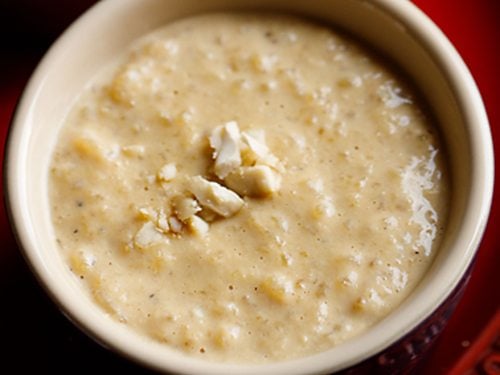 8th. Quark circle – It is a popular and delicious South Indian dish that is served with a South Indian thali or meal. Quarkreis is nothing else than quark (yoghurt), which is mixed with boiled rice and herbs and then tempered. Quark circle is also known as Thayir Sadam or Daddojanam or Bagala-Bad in some South Indian languages.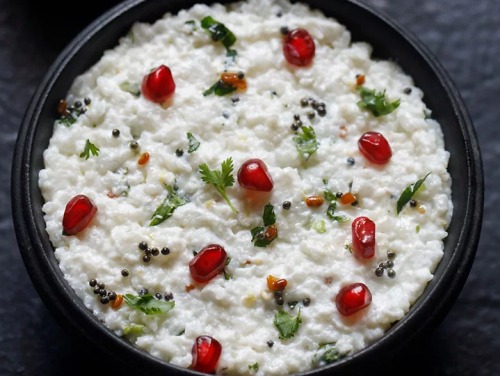 9. Bhogi chi Bhaji – Bhogi Chi Bhaji is a delicious mixed vegetable curry made the day before Makar Sankranti. The Bhogi festival is celebrated the day before Makar Sankranti. This is how this mixed vegetable dish is prepared in Maharashtra that day. Usually Bhogi falls on January 13th. During the Bhogi festival, god Indra is worshiped.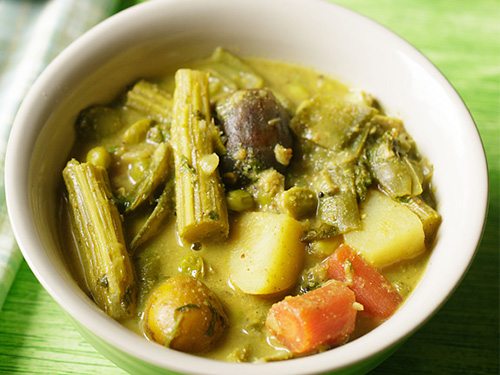 10. Chenna Poda – A delicious dessert that is popular in Odisha. It is made with chenna or fresh paneer. The entire dish is baked and can also be called a paneer cake. It is also said that Chhena Poda is the favorite sweet of Bhagwan Jagannath (the presiding deity of Puri Jagannath Temple in Odisha).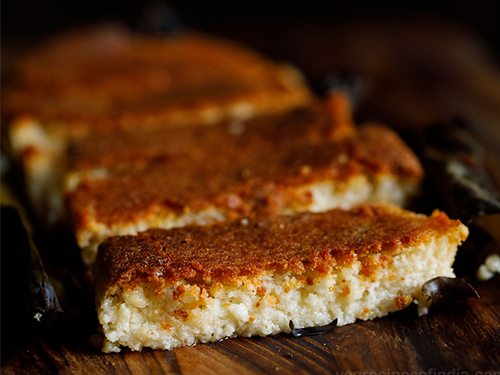 11th Basundi recipe – Basundi is sweet, concentrated milk, flavored with cardamom and nutmeg, with the addition of dried fruits. This milk-based dessert is popular in western India, particularly in the states of Maharashtra and Gujarat.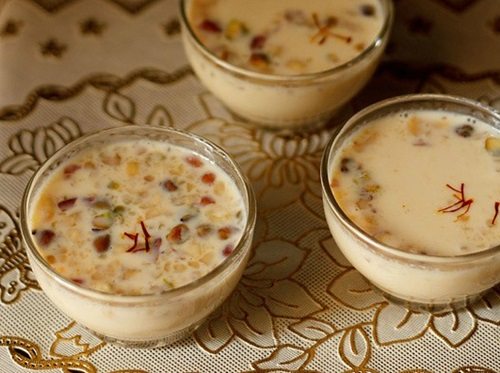 12th Ven Pongal – Popular South Indian breakfast with rice and yellow moong lentils. This hearty version of pongal, also known as khara pongal, is infused with the wonderful flavors of cumin, black pepper, ginger, asafoetida (hung), and curry leaves. It also has a nice ghee aroma.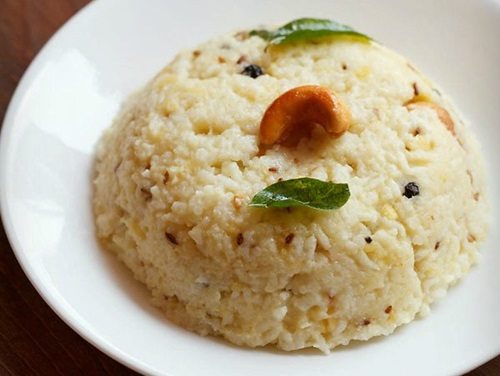 13th Sooji Halwa – It is your classic, delicious North Indian sweet dish for everyday use with fine semolina, ghee, sugar, nuts and flavored with cardamom powder. This light halva to melt in your mouth is ready in just 15 minutes. The recipe I'm sharing is a family heirloom recipe we've made at family gatherings, special occasions, and celebrations for decades.
14th Tamarind rice – Popular South Indian recipe for a spicy, sour and seasoned rice. The recipe dish is also known as puliyodharai in the Tamil language. In most south Indian temples, tamarind rice is also served as prasadam along with sweet pongal and curd cheese.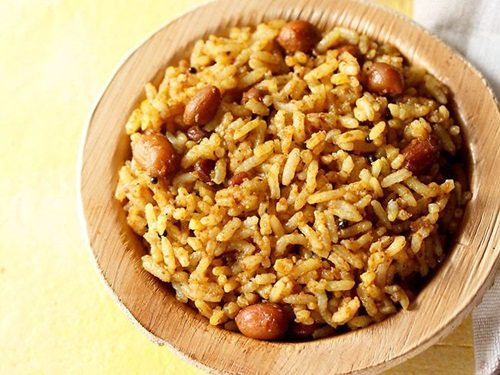 fifteen. Rice kheer – This traditional Indian rice pudding made from basmati rice, whole milk, sugar, nuts, saffron and cardamom is cooked slowly to perfection, creating a rich, creamy kheer. I am sharing our favorite rice cattle recipe made easy with my step-by-step photos and videos.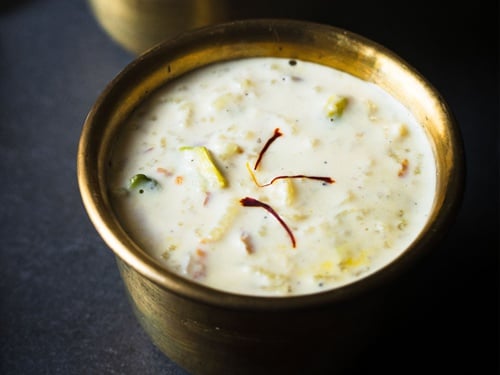 16. Besan Ladoo – Another popular strain of Ladoo, often made for festive occasions. Besan ladoo is a simple and healthy candy made across India. It is mainly made from 3 to 4 main ingredients consisting of gram flour, powdered sugar, ghee and nuts.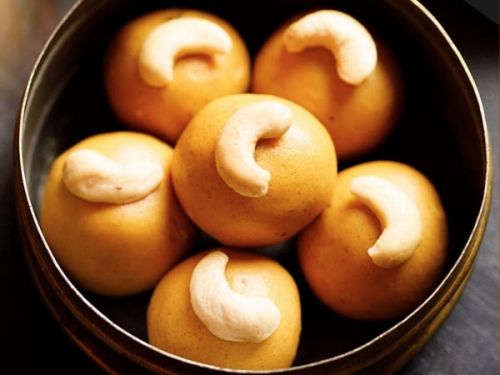 17th Dal Kachori – Flaky and tasty kachori with a flavored moong lentil filling. I used all-purpose flour in the recipe, but you can also use a mixture of all-purpose flour and whole wheat flour.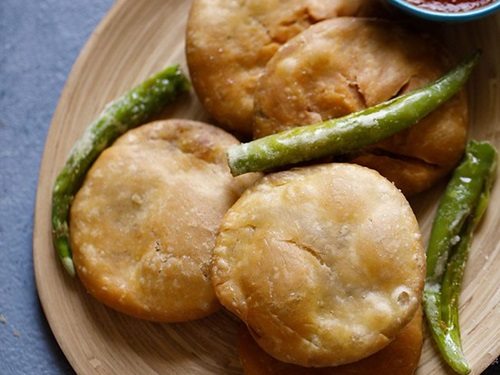 18th Atta Ladoo – Easy and quick to prepare delicious Ladoo variety mainly from 3 ingredients – whole wheat flour, ghee and sugar. These whole grain laduos are filling, healthy, and can be made in both winter and monsoons.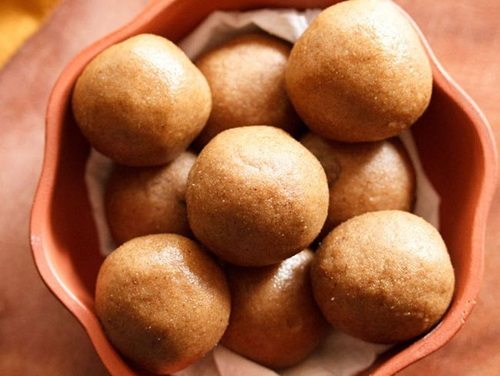 19th Seviyan Kheer – This creamy vermicelli Kheer is a north Indian sweet made from wheat noodles, milk, sugar, dried fruits and flavored with spices. This incredibly simple Kheer recipe can be put together in 20 minutes and is great as a dessert or sweet.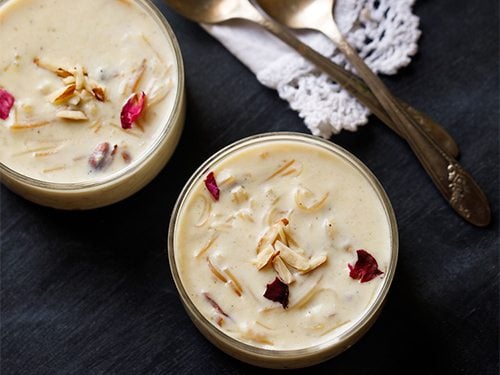 20th Badam Halwa – Delicious badam halwa recipe, South Indian style. The recipe makes a really good badam halwa that has the right sweetness and a nice texture that is not soft and firm. But somehow in between. One that gives you a heavenly feeling when you enjoy the halva.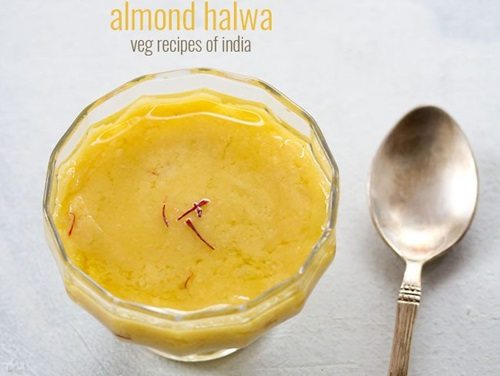 21. Coconut Ladoo – These are coconut ladoo to melt in the mouth and easy to prepare where I share two recipes.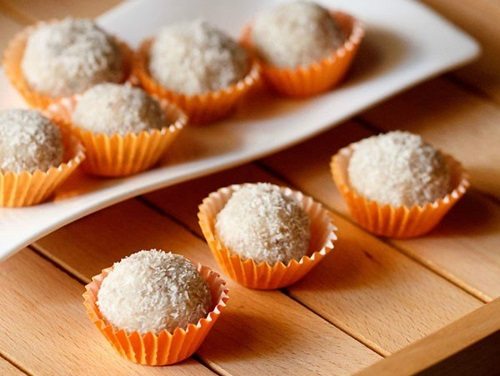 22nd Coconut Barfi – This is a simple and tasty recipe for coconut barfi made from condensed milk and desiccated coconut. The coconut burfi had a soft texture in the mouth. You can also make coconut laduos with the same mixture.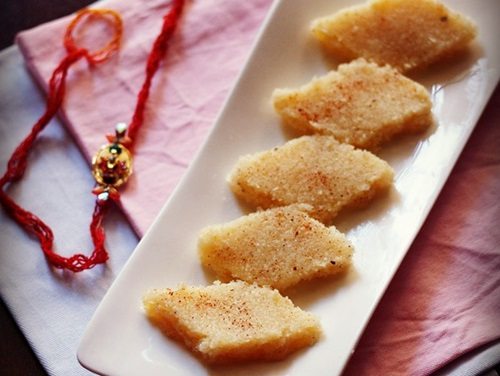 23 Lemon rice – Crispy, Spicy and Sour Rice Recipe from South India. This lemon rice dish is one of the easiest to make. Rice that has already been cooked or steamed is mixed with a spicy lemon and peanut mixture.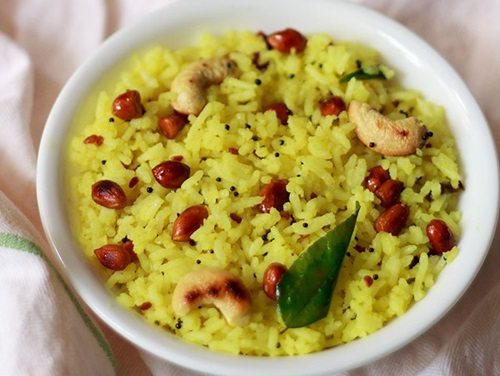 24 Sabudana Khichdi – It is one of the most popular fasting dishes made with sabudana pearls, boiled potatoes, roasted peanuts and a few spices. It is usually made during Hindu fasting days like Navratri or Mahashivratri or Ekadashi.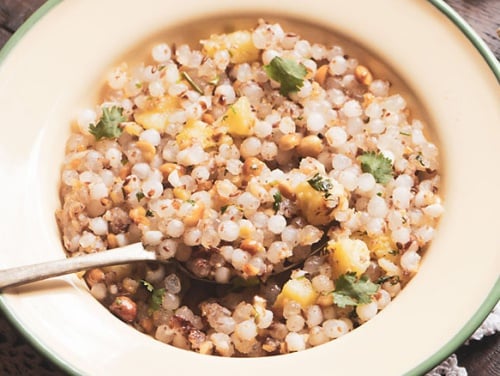 25th Fafda recipe – Fafda is a deep-fried, crispy, tasty snack made from besan (gram flour) coated with caramel seeds and black pepper. Fafda is a popular snack from Gujarati and is served with papaya sambharo and besan chutney.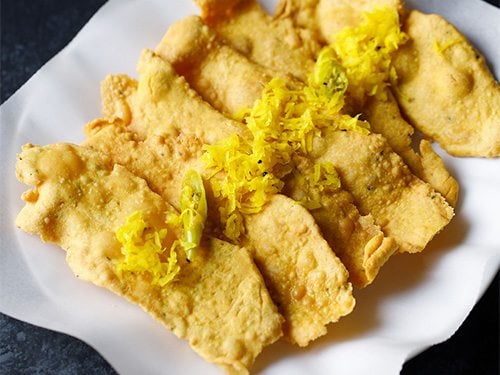 26th Sabudana Vada – Crispy fried patties made from tapioca pearls, peanuts and mashed potatoes. Slightly sweet and spicy in taste. This foolproof recipe will give you a super yummy, crispy Sabudana Vada with a soft and light inside.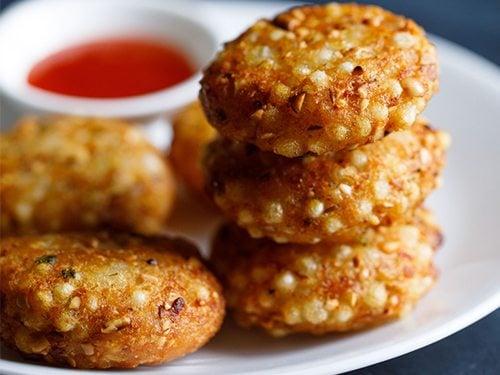 27 Ulundu Vada – No onion, no garlic version of Medu vada. These fried donuts are popularly known as Vada or Medhu Vadai, but are also known as Urad dal Vada or Ulundu Vada.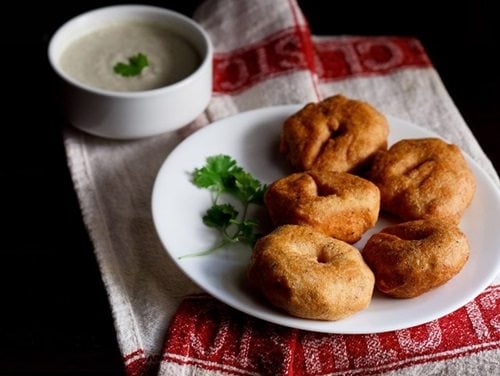 28. Band Pakoda – a delicious variation of Murukku and is also known as Ribbon Murukku, Ola Pakoda, and Nada Thenkuzhal. This crispy, deep-fried, hearty snack in ribbon form is easy to prepare and tastes good too.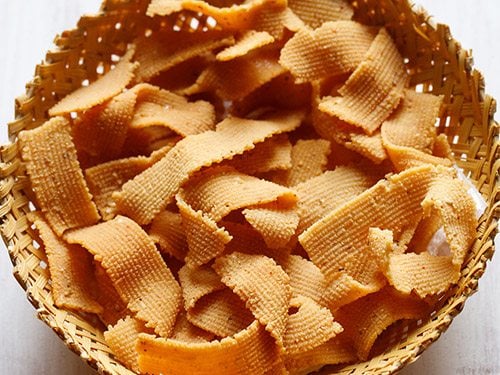 29 Instant chakli – Crunchy and crispy chakli. Chakli is a fried snack made from rice flour, gram flour, wheat flour or a mixture of lentil flours.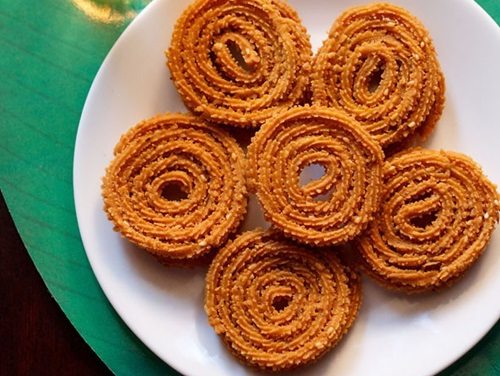 30th Urad Dal Kachori – Soft and crispy filled kachori from the kitchen of Uttar Pradesh. Kachoris are filled with a flavored urad dal paste.