This site may contain affiliate links and advertising to enable us to provide recipes to you. Read my privacy policy.
The shawarma spice gives aromatic and authentic oriental flavors to your recipes. This easy to make spice mix is ​​great to make ahead of time and have on hand when you want to enhance your cooking flavors.
Homemade spice blends are always better than store-bought. Spices are much fresher when the shelf life is shorter, so start making your spices at home. Some of my other favorite seasonings that are easy to make at home are my Taco Seasoning, Italian Seasoning, and delicious Cajun Seasoning.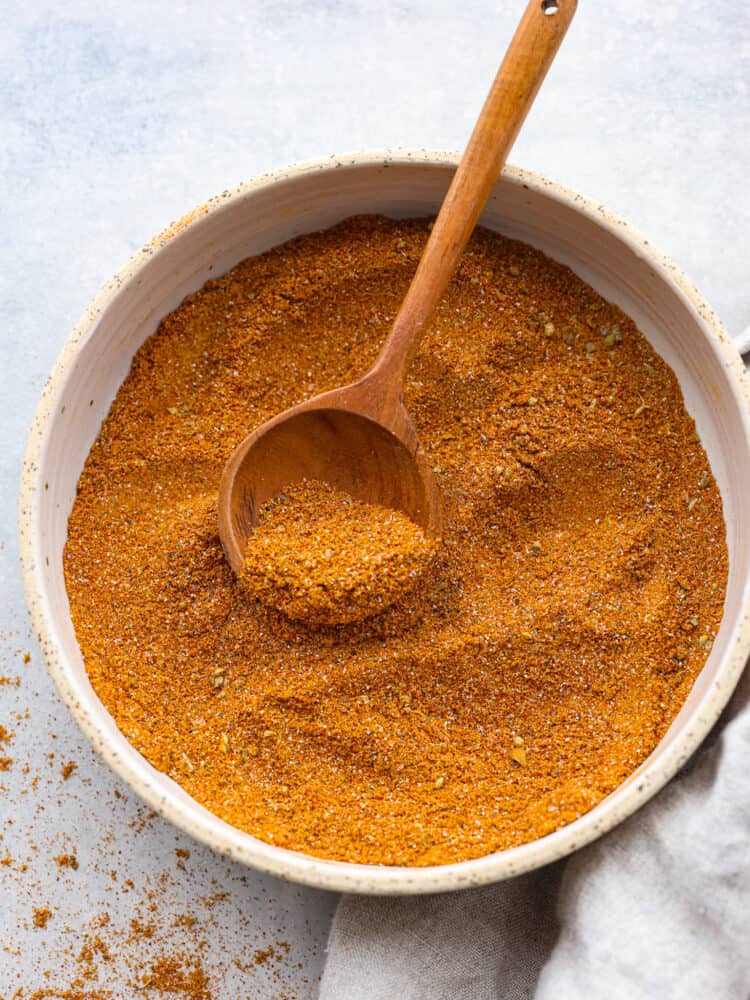 What is shawarma spice?
The shawarma spice originated in the Middle East to add flavor and spice to meat. This spice is so unique and delicious. It's a shawarma spice blend made with cinnamon, paprika, cumin, and a few other delicious and hardy spices. Putting them together creates a warm spice that tastes good on almost anything! I especially like using it for chicken.
The great thing about making spices and condiments at home is that you can really put them to work for you. If you really like a particular flavor or aroma, you can simply add more (or take away) that particular spice. Plus, it only takes about 5 minutes to assemble, and then you have it on hand whenever you want! You'll love the flavor this will add to your food and you'll find new foods to use it on all the time.
Ingredients in shawarma spice recipe
Once you have all of those spices on hand, you can always throw them together if you like! These shawarma spices are so delicious! You can find the exact measurements on the recipe card at the end of the post.
Cumin: This is a rich and savory spice with hints of citrus flavor.
Paprika: You can use regular paprika or smoked paprika.
Ground Coriander: Did you know that cilantro comes from coriander seeds? The leaves and stalks of cilantro are called cilantro!
Garlic Powder: I love adding garlic powder wherever I can and it's a must in this condiment.
Turmeric: Not only does this add fantastic flavor, but the color is so bright!
Dried Oregano: That deep and earthy flavor really grounds this spice.
Cardamom: This might be the one spice you don't already have on hand. The taste is minty with a hint of pepper.
Cinammon: This sweet aroma brings a delicious contrast to the spice.
Salt and Black Pepper: These enhance all other flavors in the mix.
How to Make Homemade Shawarma Seasoning
Take 5 minutes and throw this together. You can use it for meat, vegetables and bread. Really, it goes with almost everything and adds such a delicious flavor!
Combine: In a medium bowl, combine all the spices, then mix to combine.
Save on computer: Place your spice in an airtight jar, then store in a cool, dry place. This condiment lasts about 6 months! So be sure to label the container with the name of the spice and the date it was made!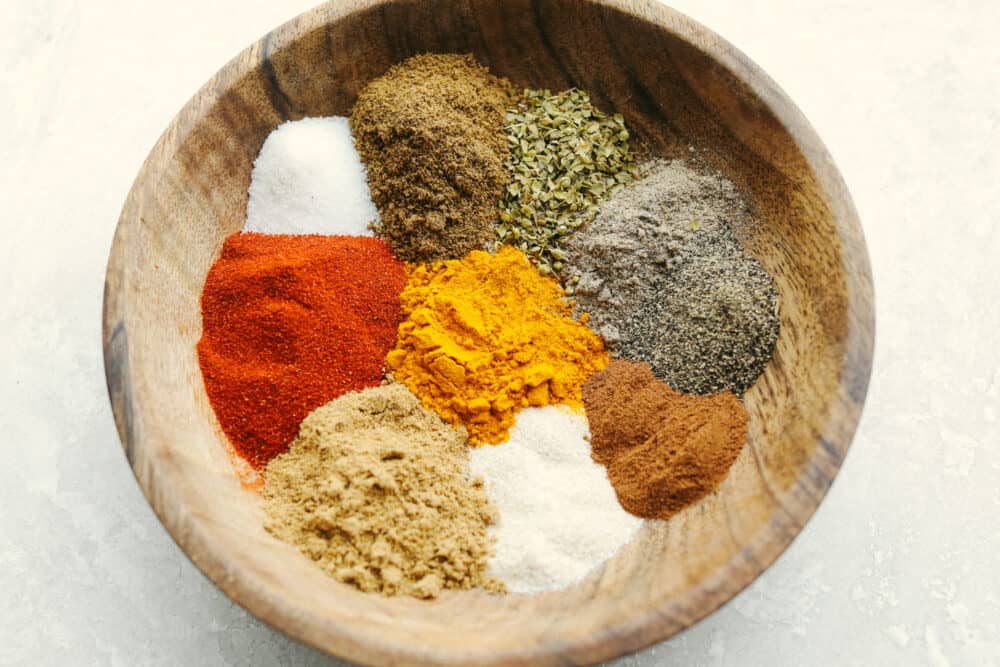 Can I make a marinade out of this?
Yes! You can use this mixture as a marinade, rub or condiment! Combine ¼ cup shawarma seasoning, ¼ cup olive oil, and ¼ cup lemon juice to make a marinade. Then whisk everything together and marinate with 2 pounds of meat of choice. Marinate 1-24 hours.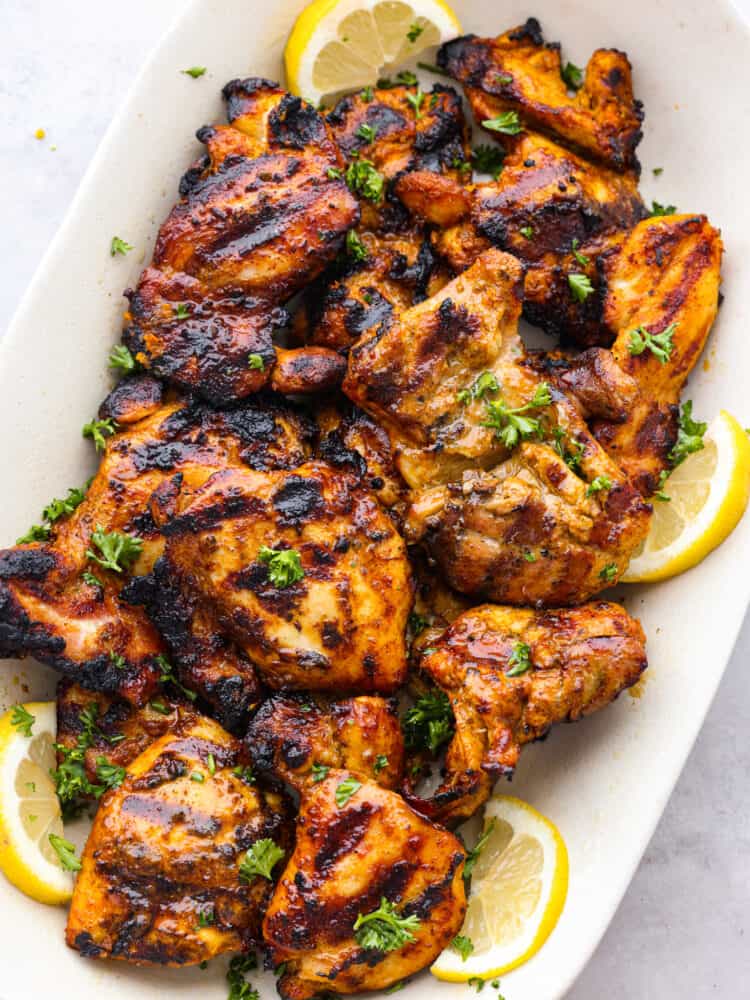 how to use it
The shawarma spice has a complementary combination of spices that enhance many types of food. Check it out in the list of ideas below!
Protein: Try this seasoning to add to a roast chicken, lamb, pork, or beef. You can use it as a rub or as a marinade, whichever you prefer.
Vegetables: Sprinkle it on some veggies and roast it in your air fryer or oven. Try it with chickpeas, carrots or zucchini!
grains: Add some flavor to your rice or quinoa by adding some of this spice. Then add your favorite protein and veggies to the rice and you have a delicious meal!
More homemade spices
Once you hop aboard this homemade spice train, you'll never be able to get off! You will find that homemade condiments are so much more delicious and flavorful than anything you buy at the store. Pluse, they're so easy to make, so why not make them at home?! Here are a few more of my favorites to try.
In a medium bowl, combine all the spices and mix to combine.

Store in an airtight container in a dry, cool place for up to 6 months.

Use as a marinade, rub or spice! To make a marinade, mix together ¼ cup shawarma spice, ¼ cup olive oil, and ¼ cup lemon juice. Whisk together with a whisk and marinate with 2 pounds of meat of choice. Marinate 1-24 hours.
serves:
calories177kcal (9%)carbohydrates33G (11%)protein8thG (16%)Fat6G (9%)Saturated Fatty Acids1G (5%)Polyunsaturated fat2GMonounsaturated fatty acids3Gsodium4692mg (196%)potassium980mg (28%)fiber14G (56%)sugar2G (2%)Vitamin A7110ie (142%)vitamin C5mg (6%)calcium279mg (28%)iron17mg (94%)
All nutritional information is based on third party calculations and is an estimate only. Each recipe and nutritional value will vary per household based on the brands you use, measurement methods, and serving sizes.
course Spice
kitchen middle East
keyword gluten free, keto friendly, shawarma seasoning, vegan